NATIONAL FOOTBALL LEAGUE
advertising - sporting & events
The National Football League (NFL) is a professional American football league consisting of 32 teams, divided equally between the National Football Conference (NFC) and the American Football Conference (AFC).
The NFL is one of the four major professional sports leagues in North America, and the highest professional level of American football in the world. The NFL's 17-week regular season runs from early September to late December.
FROM THE LAND OF THE FREE, COME THE BRAVE..
8 American football teams will be coming to Britain to build awareness of the sport. They will be hosting 3 games in London, Birmingham and Manchester.
We were asked to build a brand identity and campaign for this event encompassing all the glitz and glamour that comes with the National Football League in America here in Britain.
BEHIND THE SCENES
The biggest challenge for this project was to come up with a supporting tag line that would depict the grandeur of the event.
'FROM THE LAND OF THE FREE, COME THE BRAVE' was chosen from the short list, and we then built supporting imagery and brand identity for the event which will start in September.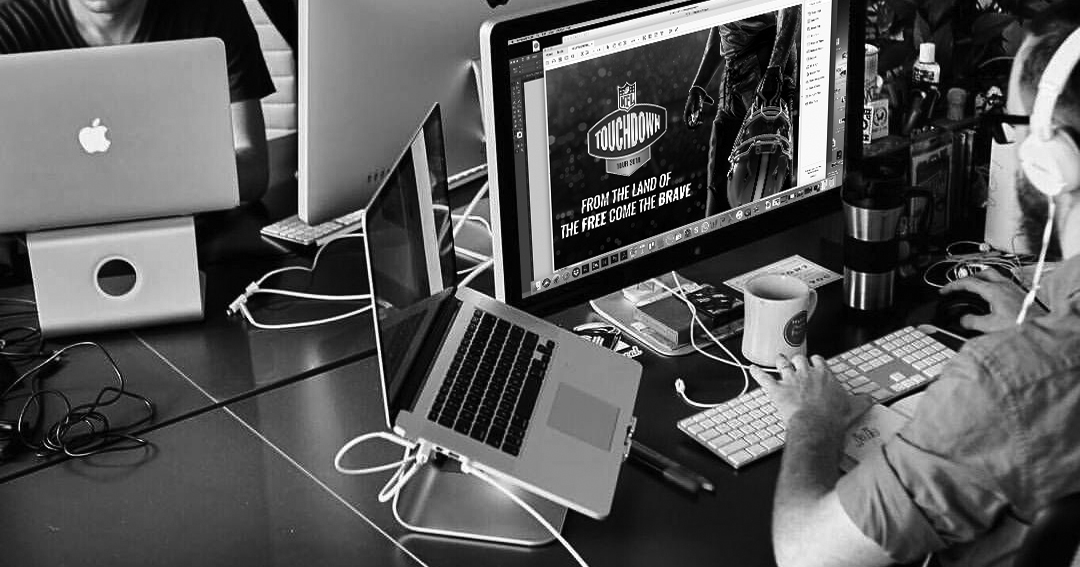 THE LATEST PROJECT...
We are continuing to support this event with social and print collateral and can't wait to go to our first National Football League game later this year.